Woman with beard
L.S. Lowry
R.B.A., R.A.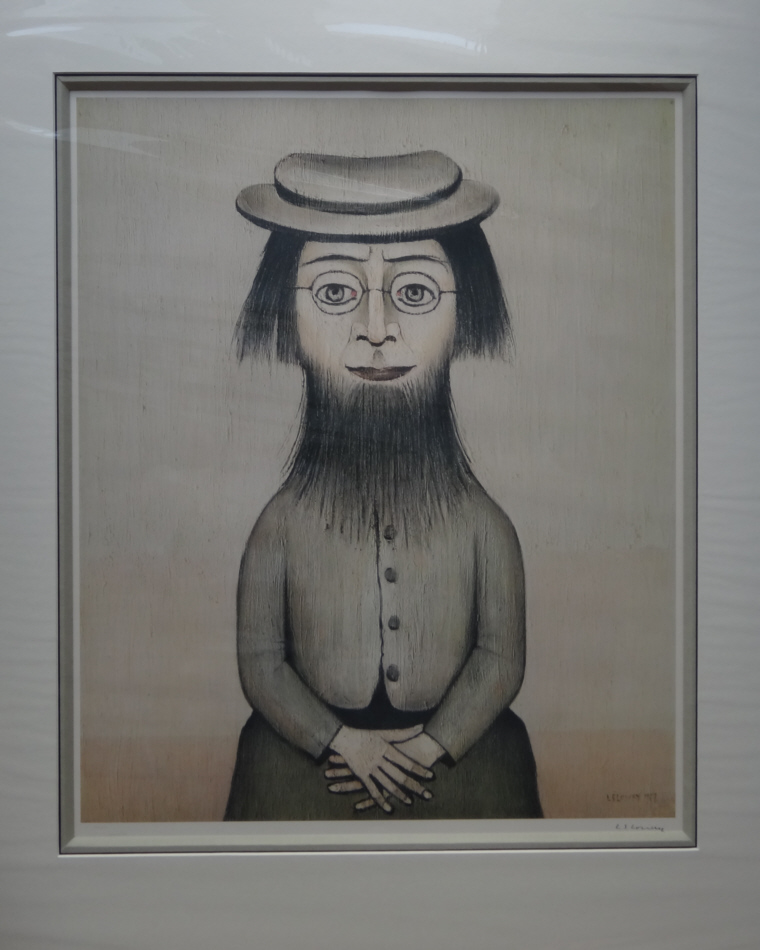 "Woman with beard"
Signed, Limited edition print of 756
Image size 23"x 19"
Stamped by the fine art trade guild
Published by the Adam collection in 1975
Printed by Chorley and Pickersgill Copyright in all countries inc. USA
When a bearded woman got into his railway compartment at Newport he was delighted.
'Well Sir' he told a friend, 'I could not let such an opportunity pass so I began almost at once to make a drawing of her on a bit of paper.
At first she was greatly troubled but we talked and by the time the train had reached Paddington we were the best of friends - we even shook hands on the platform.'
---
The work of Mr L.S. Lowry has become of great artistic and financial importance of recent years.
A selection of his signed prints and
original
drawings can be viewed and bought here
Our aim is to offer our clients an excellent service at unbeatable prices.