"Portraits of:- Lowry, his mother and his father, complete with bronze medallion"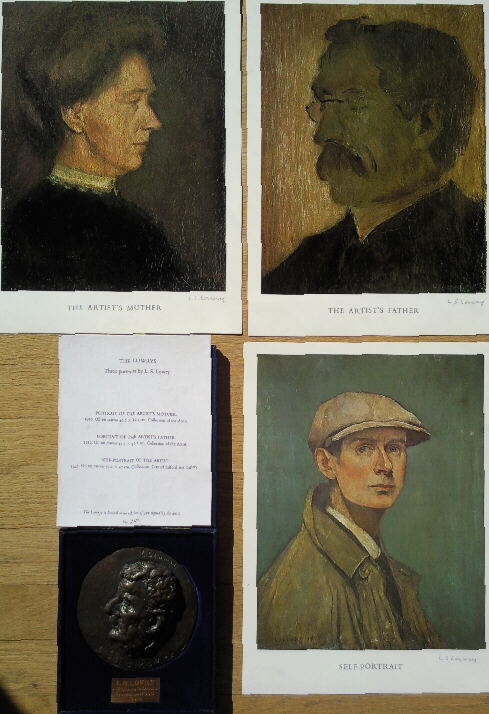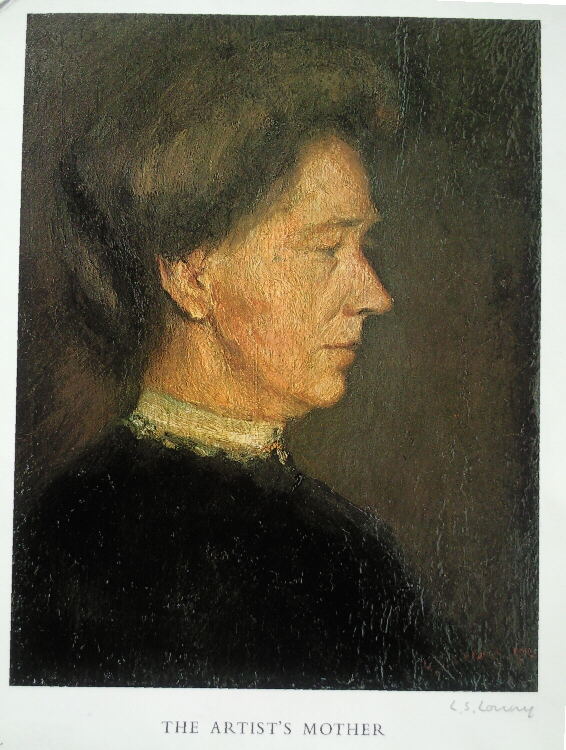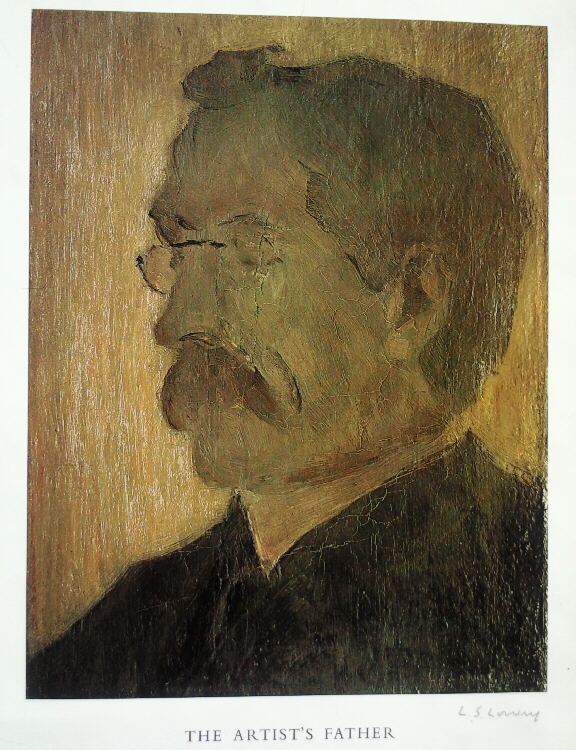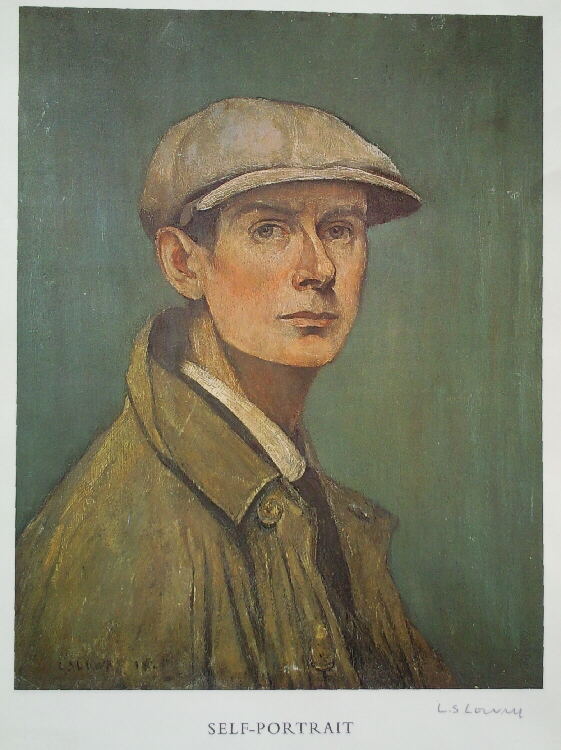 "Sold as set of three portraits, complete in original portfolio"
Issued with a bronze profile commemorating the artist's 88th birthday
Sculptor- Leo Solomon
Signed, Limited edition prints of 300
Image sizes 10.5"x 14.5"
Painted in his 38th year, this is an accomplished, purely factual record of the artist's appearance at a time when he was still unrecognised.
He is seen here in two of his favourite articles of attire, a cap and an old raincoat.
He continued to wear these same garments well into the last years of his life
Signed, limited edition, prints and original paintings, drawings for sale.
Our aim is to offer our clients an excellent service at unbeatable prices.