The Flat iron market
L.S. Lowry
R.B.A., R.A.
---
---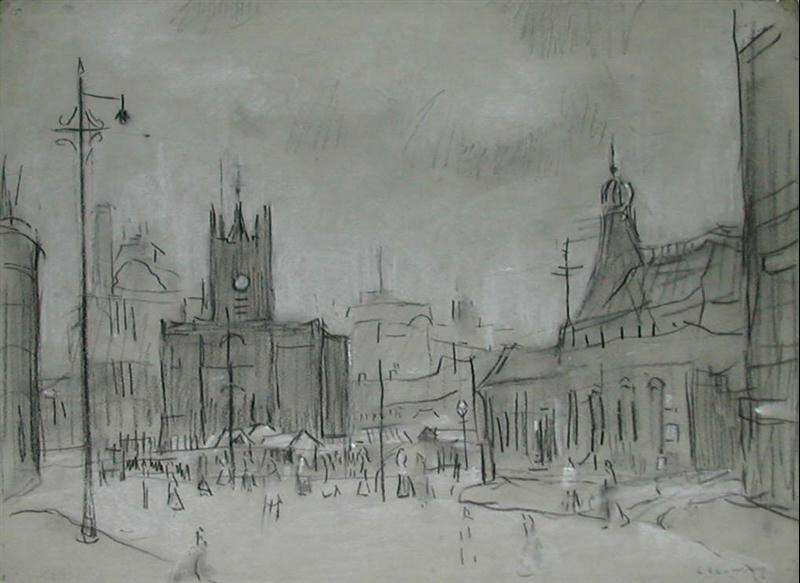 "The Flat Iron Market"
Image size
Original drawing,
L.S.Lowry
Laurence Stephen Lowry did not like to think about himself as an novice artist.
Individuals would occasionally accuse him of being self-taught and untutored. he commented,
"Started at fifteen years old. Don't know why?" My aunt stated "You seem to be no good for anything,
so you may as well go to Art School."
LSLowry started evening courses in antique art and free hand art drawing during 1905.
Later becoming a student in each the Manchester Academy of Fantastic Art and The Salford Royal Technical College at Peel Park.
College records present that Lowry attended art classes through the 1920's. Lowry had learnt from academics,
individuals such as the Frenchman Adolphe Valette.
EMAIL:-
administrator@lowry.co.uk

England 01623 799 309 or mobile 07974 371 255

All major credit/debit cards accepted
Please take a moment to browse and enjoy the signed
limited
edition prints and paintings by wildlife artist David Shepherd,
Also the work of Sir
William
Russell Flint whose paintings and signed limited edition prints are in great demand.
Famous for his portraits of Cecilia, Flint's greastest works illustrate the architecture and landscape throughout rural France
This
holiday
house near Brantome, in the area of Dordogne is ideally situated to enjoy the France.
The work of Mr L.S. Lowry has become of great artistic and financial importance of recent years. A selection of his
signed
prints and drawings can be viewed and bought here
Our aim is to offer our clients an excellent service at unbeatable prices.