Harrogate
L.S. Lowry
R.B.A., R.A.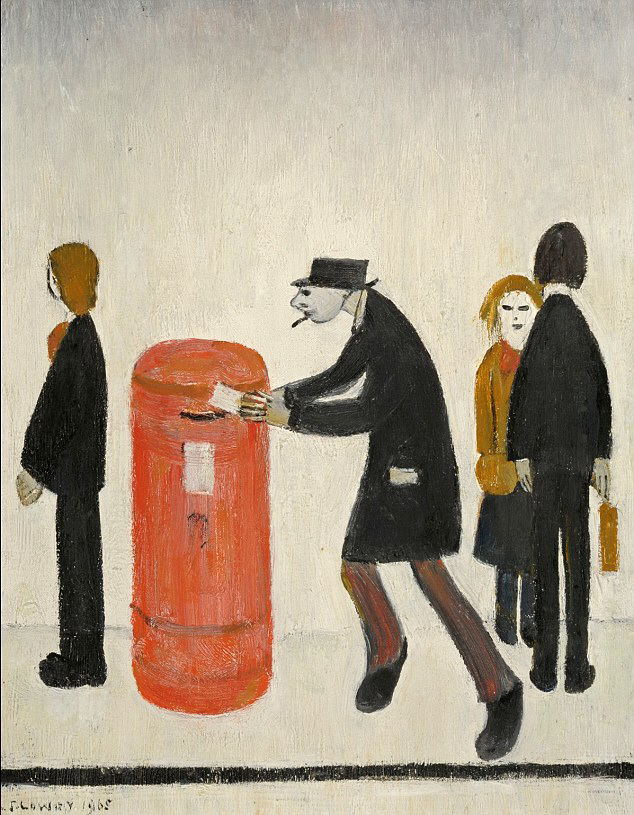 Investment potential: Although they may appear naive; Lowry's works can achieve many thousands in this buoyant art market.
Lowry's distinctive style is now, very sought after, however, when these paintings were bought he was almost unknown. Another painting is of a man pulling a cart and is valued at £70,000, and one showing a mother pushing a pram through a crowd of people is estimated to sell for £65,000.
'MATCHSTICK MEN' Artist L.S. Lowry (1887-1976) lived in Greater Manchester, and became famous for painting industrial landscapes. He is known for his distinctive 'matchstick men' style, which depicts figures with thin bodies and large heads. Lowry claimed to be a 'simple man' who could not understand modern art, but is now treated as a major artist, with much of his work exhibited in a purpose-built museum in Salford. He was a notoriously private man who hated publicity, and was secretive about his job at the Pall Mall Property Company, where he worked for decades to support his artistic career.
Even a basic-looking pencil drawing by Lowry has an estimate of £35,000. The couple were very keen on art and had a good eye for it. When they bought the paintings, people in the art world knew who Lowry was, but it was a few years before he came to public attention.

They invested their money wisely, and this proved to be an excellent decision. The paintings hung on the wall of their home in Harrogate but they have been stored in a cupboard since they both died.
The Lowry paintings have not been seen for more than 40 years. They are utterly fabulous, especially the one of the man posting the letter which is stunning due to its simplicity and contrasting colours.
The sale comes at a buoyant time for the art market, which is seen as a relatively safe place to invest money during this period of turmoil in other markets.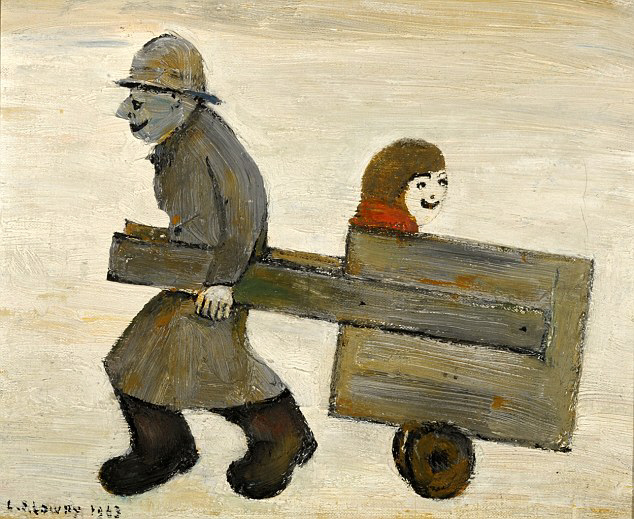 Couple leave their children £500,000 in Lowry Paintings
Bought in the mid 1960s Four small Lowry paintings have recently been sold for almost £400,000.
The husband and wife, collected paintings by L.S. Lowry before he was well known.
Many people are now taking advantage of the art market as a stable security for their investments.
'The Letter Box': bought by the anonymous couple from L.S. Lowry himself, is expected to return £200,000.
The couple paid small sums for the Lowry paintings, and hung them at home for years while the reputation of the 'matchstick men' artist increased.
They both died within the last few years and their paintings passed to their four children, who decided to sell them.
A painting of a man posting a letter in a red postbox, which the couple bought directly from Lowry, is expected to be worth £200,000.

The oil painting has hardly ever been seen before as it was bought by the couple two years after it was painted in the early 1960s.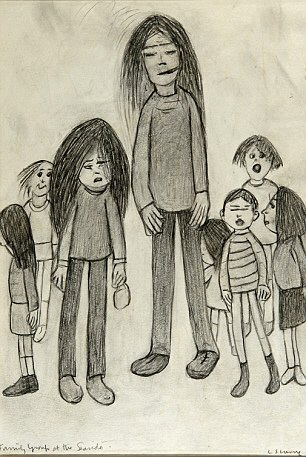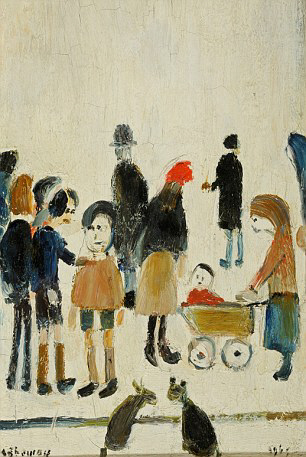 Lowry enquiries:-
administrator@lowry.co.uk

England 01623 799 309 or mobile 07974 371 255
A short biography of L.S.Lowry

All major credit/debit cards accepted
Visit the the studio in Nottinghamshire, the largest collection of LS Lowry artist signed, limited edition prints in the UK.
David
Shepherd
prints and paintings Sir William Russell
Flint
Lowry
signed prints for sale