Berwick visits L.S. Lowry
Lowry visits Berwick-on-Tweed
For many years, Lowry enjoyed visiting the north east seaside town of Berwick.
He enjoyed the character of the placeand its people.
Throughout the time he produced well over 30 paintings and drawings of the town,
although only one has been publishied as a signed limited edition.
It is titled simply 'Berwick-on-Tweed'
and is one of the most sought after of Lowry's published works.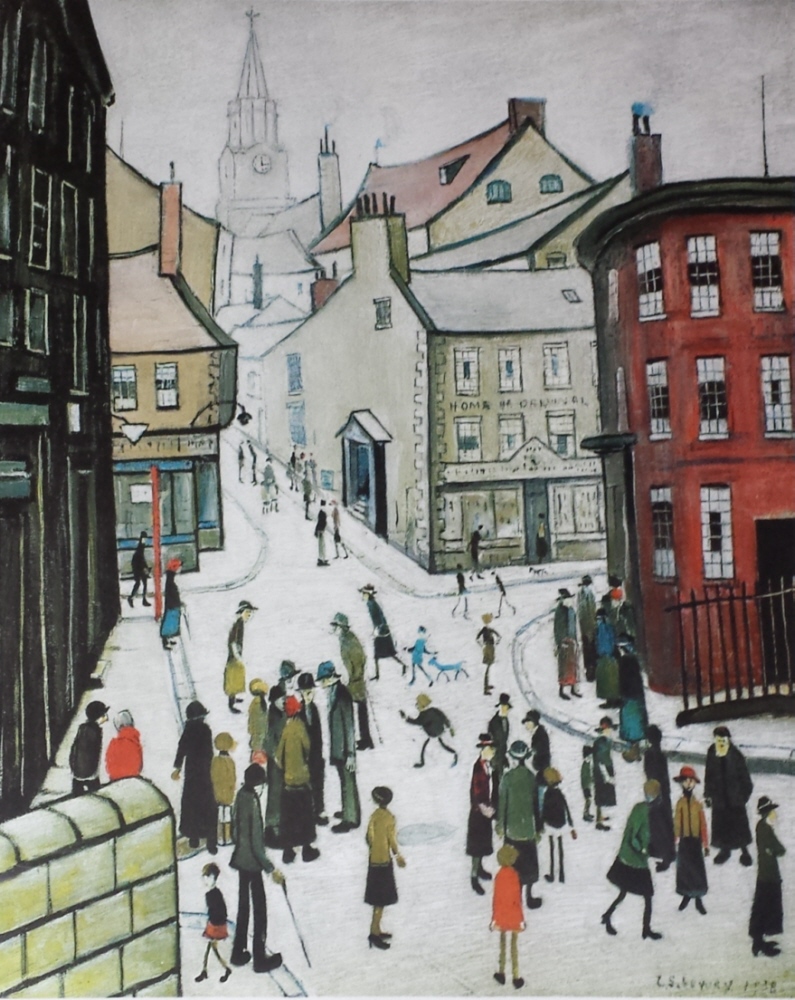 "Berwick-on-Tweed"
Signed, limited edition of 650
Published by the Medici society in 1973
Courtesy of Ronald Lyon
Printed in Austria
Stamped by the fine art trade guild
Image size 21"x 17"
A fine original painting of Berwick market place
It was sold several years ago for £540,000.
Bought in 1945 for thirty guineas
http://www.lowry.co.uk/original-berwick.html
Lowry has become a celebrated character in Berwick-on-Tweed,
A 'Lowry Trail' has been made, which marks the places he has walked and sketched during his many visits.
Over one hundred pictures on display.
Browse through the studio in Nottinghamshire, or arrange a viewing of paintings and prints at your home/office.
Most limited edition prints illustrated are in stock and well below gallery retail prices!
Limited editions prints and Original drawings, lithographs for sale.


01 623 799 309 or mobile 07974 371 255
administrator@lowry.co.uk
Click on images or buttons below to view the selection of signed limited edition prints for sale.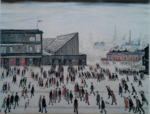 Lowry Signed limited edition prints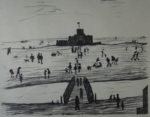 Signed limited edition lithographs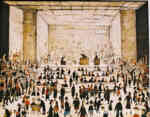 Lowry Limited edition prints unsigned
Specialist dealers to the trade and retail.
---
Lowry Prints and Lithographs
.
There are approximately 54 signed Lowry prints (signed, limited edition print titles) by and 17 lithographic prints.


Approximately 26 unsigned,

Lowry limited edition prints

.

Numerous open edition, poster prints of decorative not numbered or personally signed, of decorative value only, were published.

The

signed prints

usually have an embossed stamp, by the Fine art trade guild, or that of the publisher.

Some print titles are simply signed by the artist and numbered.

Several print titles eg. 'Mill scene' print, 'Level crossing' print, and 'Market scene' print are simply signed in pencil by L.S. Lowry.

But not stamped or numbered, although they are limited edition prints (editions of 750).

He emphasises violently everything that industrialism has done to make the aspect of Lancashire more forbidding than that of most other places. Many of us may comfort ourselves a little with contemplating suburban roads, parks, or gardens in public squares, or with the lights and colours of morning or sunset. L.S.Lowry has refused all comfortable delusions. Lowry has kept his vision as fresh as if he had come suddenly into the most forbidding part of Hulme or Ancoats under the gloomiest skies after a holiday in France or Italy'

We hope that you will browse and enjoy Paintings and signed prints by wildlife artist David Shepherd,