L.S. Lowry R.B.A., R.A.
Signed,Limited Edition Print; Going to the Match
L.S. Lowry
R.B.A., R.A.>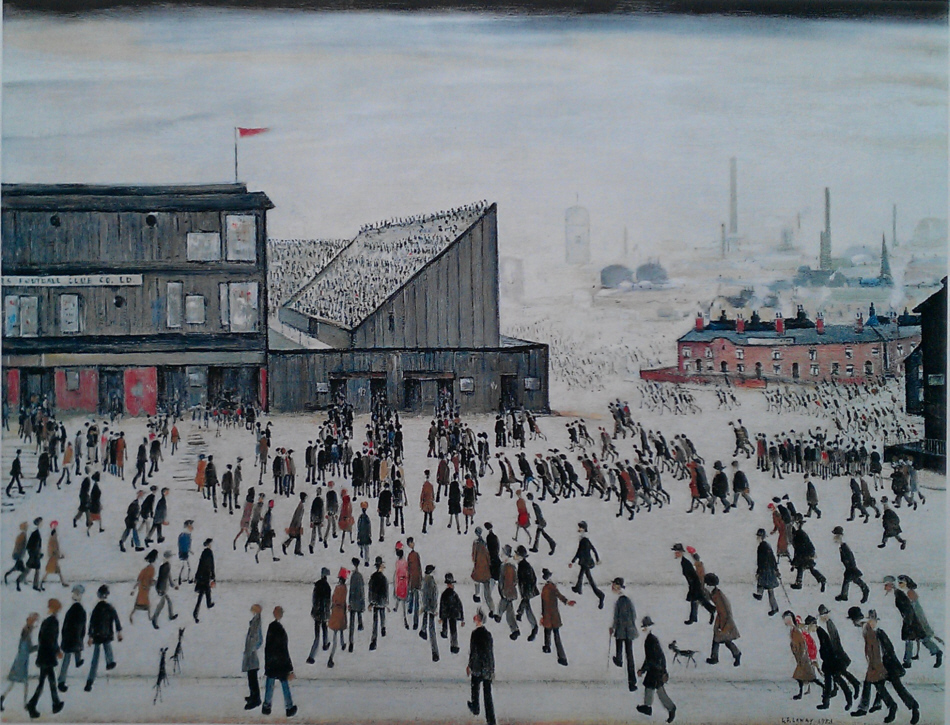 Going to the Match
Signed, limited edition of 300
Image size 27"x 21"
Published in 1972 by the Medici society
Copyright in all countries
Printed in Austria
One of Lowry's most sought after signed, limited edition prints.
Originally part of the RA Collection-The Lord Rhodes
The original painting
Going to the Match
by L.S. Lowry was bought by the Professional Footballers Association almost 7 years ago for approx. £2,000,000
Painted in 1928, it is now on display in The Lowry Centre and has recently been valued at £6-10million
One of the many football subjects painted by Lowry, who was always keenly interested in sport: football and cricket in particular.
Many of these pictures have either direct or imaginary links with Burnden Park, Bolton, home of Bolton Wanderers football club, a ground
only a few miles from Pendlebury and often visited by Lowry. as a young man. However, as with so many of his Industrial Landscapes,
his football pictures are usually a "composite" of the actual and the imaginary, incorporating a variety of elements from the stock mythos of
Lowry's imagery.
Factories, buildings and streets, woven into a "vision". As Lowry said to the writer,
"If I had shown things as they are-it would not have looked like a vision. So I had to make up symbols.
With my figures also, of course."
The picture therefore is not a picture of a particular football match but a vision of all football matches.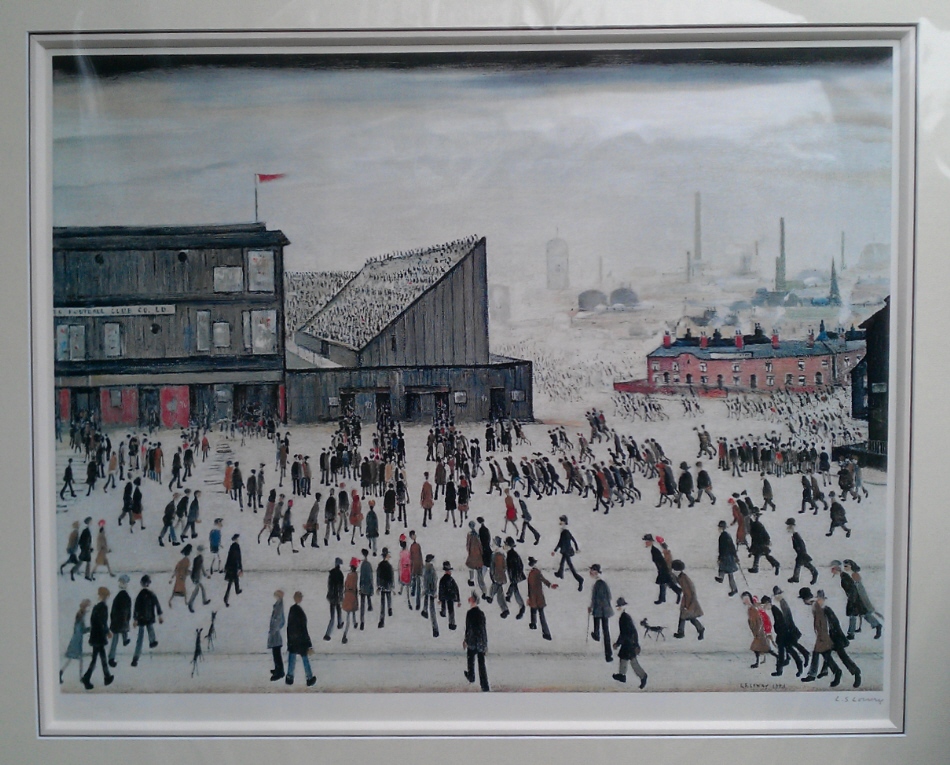 A short biography of L.S.Lowry
Lowry Prints and Lithographs
There are approximately 54 Lowry signed prints and 17 lithographs;
Approximately 26 Lowry unsigned, limited edition prints;
and many open edition, poster prints of decorative value only.
The signed prints have an embossed stamp, by the Fine art trade guild, or that of the publisher;
Some titles are simply signed and numbered,
and several titles eg. 'Mill scene' print, 'Level crossing' print and 'Market scene' print are simply signed in pencil by Lowry,
but not stamped or numbered, although they are limited edition prints (editions of 750).
Our aim is to offer our clients an excellent service at unbeatable prices.