The Arrest
L.S. Lowry
R.B.A., R.A.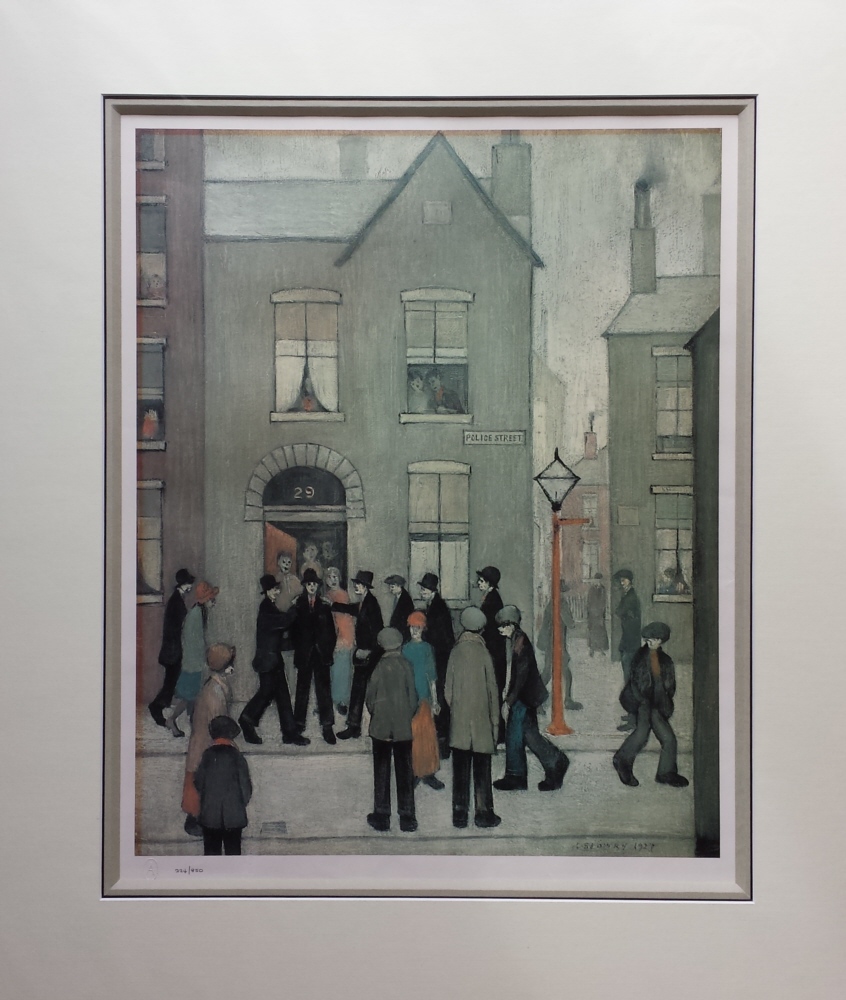 Limited edition of 850
Image size 20.5"x12.16.5"
Painted by L.S. Lowry in 1927
and published by The Cavendish Collection in 1979
Printed by the Cavendish Press in Leicester
The original painting hangs in The Nottingham Castle Museum
We hope that you will browse and enjoy Paintings and signed prints wildlife artist David Shepherd,
view
Also the work of William Russell Flint whose signed prints and paintings are highly valued.View
here
Famous for his portraits of Cecilia, Flint's greastest works illustrate the architecture and landscape throughout rural France
The work of Mr L.S. Lowry has become of great artistic and financial importance of recent years.
A selection of his prints and
paintings
can be viewed here
Our aim is to offer our clients an excellent service at unbeatable prices.